December 29, 2018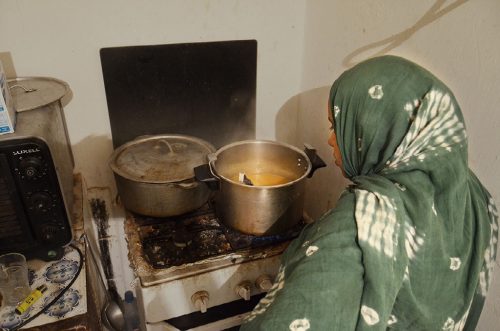 Algeria has been home to scores of refugees from Western Sahara since 1975. The refugee camps are located in challenging and harsh desert area of southwest Algeria. The camps are experiencing crises relating to issues of food insecurity, sporadic torrential rains, low food production technologies, poor water and sanitation conditions, health risks, and dwindling aid.
In 2017, WFP Algeria Country Office commissioned DARA to conduct the Decentralized Evaluation of the nutrition components of the Algeria's Protracted Relief and Recovery Operation (PRRO), covering the period from January 2013 to December 2017. The evaluation took place between October 2017 and July 2018.
The evaluation used a mixed-methods approach, combining both qualitative and quantitative primary and secondary data.
The key findings of the evaluation were that
the nutrition components of the PRRO are relevant, adapted to the Sahrawi context, and appropriate to cover needs of the target population, but that further and more thorough adaption is required to cater for specific population groups
the components of the PRRO fit the objectives of the WFP, Sahrawi Ministry of Health and that of other actors, although there is room for better integration
effectiveness has been negatively affected due to finance constraints,
most nutrition and food security outcomes for refugees have significantly improved although there has been a spike in anaemia levels in the last two years
the limited availability of funds has drastically reduced the expected effects of the nutrition components of the PRRO
while the WFP's successfully supplies nutritional goods, initiatives for inter-sectoral or inter-agency coordination are relatively recent and, to date, have not had demonstrated results.
Overall, the evaluation found that although the PRRO's nutrition components are relevant and appropriate for the Sahrawi context, are aligned with the corresponding sectoral policies (corporate, national and international) and have contributed to the improvement of basic nutritional indicators, identified emerging specific needs have not been covered.