July 24, 2019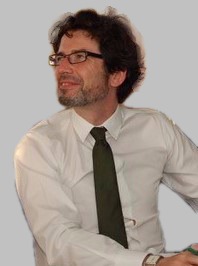 It is with great sadness that we inform you of the sudden passing of our dear colleague and friend, Luis Peral, on Monday 15th July.
Luis will be sorely missed. All of us at DARA are incredibly grateful to have enjoyed his brilliance, support and dedication as Manager of the Refugee Response Index project, and we will forever be thankful for his contribution to our organisation.
Luis's collaboration with DARA began as early as 2004 when he was at the Carlos III University, covering many topics over the years including joint projects developed during his time as Senior Analyst for FRIDE.
Luis's commitment to the rights of refugees has been a constant driver throughout his career, as an academic and professor sharing his passion with students as a professor in refugee law at Carlos III University, IE, IBEI and as a visiting scholar at the University of Michigan Law School. From 2006 to 2014, he served on the Editorial Board of the Refugee Law Reader, an academic network that constantly updates developments in refugee law and policy.
Luis was known for combining passions and among others established the Cuenca Colloquium on International Refugee Law in 2006 with his friend, Professor James C. Hathaway. Over the years he set up and contributed to building research programs and projects in/for different institutions on topics related to EU foreign policy and pressing challenges for the EU, global trends for the EUISS, and democratic innovation for the Club de Madrid. Most recently, in his work with mediatEUr, he travelled to Jordan and Lebanon as part of the Future of Syria project, conducting group discussions with Syrian refugees on the future of their country.
Luis was an expert in peace and conflict resolution, participating in the development of confidence-building measures in Abkhazia-Georgia, as well as between Colombia and Venezuela. He significantly contributed to the establishment of a mechanism for monitoring the Colombian peace process and worked on international proposals for the settlement of the Western Sahara conflict. In Tunisia and Egypt, he was involved in supporting local actors to create transitional justice mechanisms and facilitating democratization processes. Luis was also a Research Fellow at FRIDE (2004-06) and the Director of the Conflict Resolution and Crisis Management Program at CITpax (2006-08).
Luis will be remembered for many things. His vibrant personality and inestimable enrichment to the academic sector, in particular in the field of human rights, international humanitarian law and refugee rights. Our thoughts and heartfelt sympathy go out to his family and his many friends.